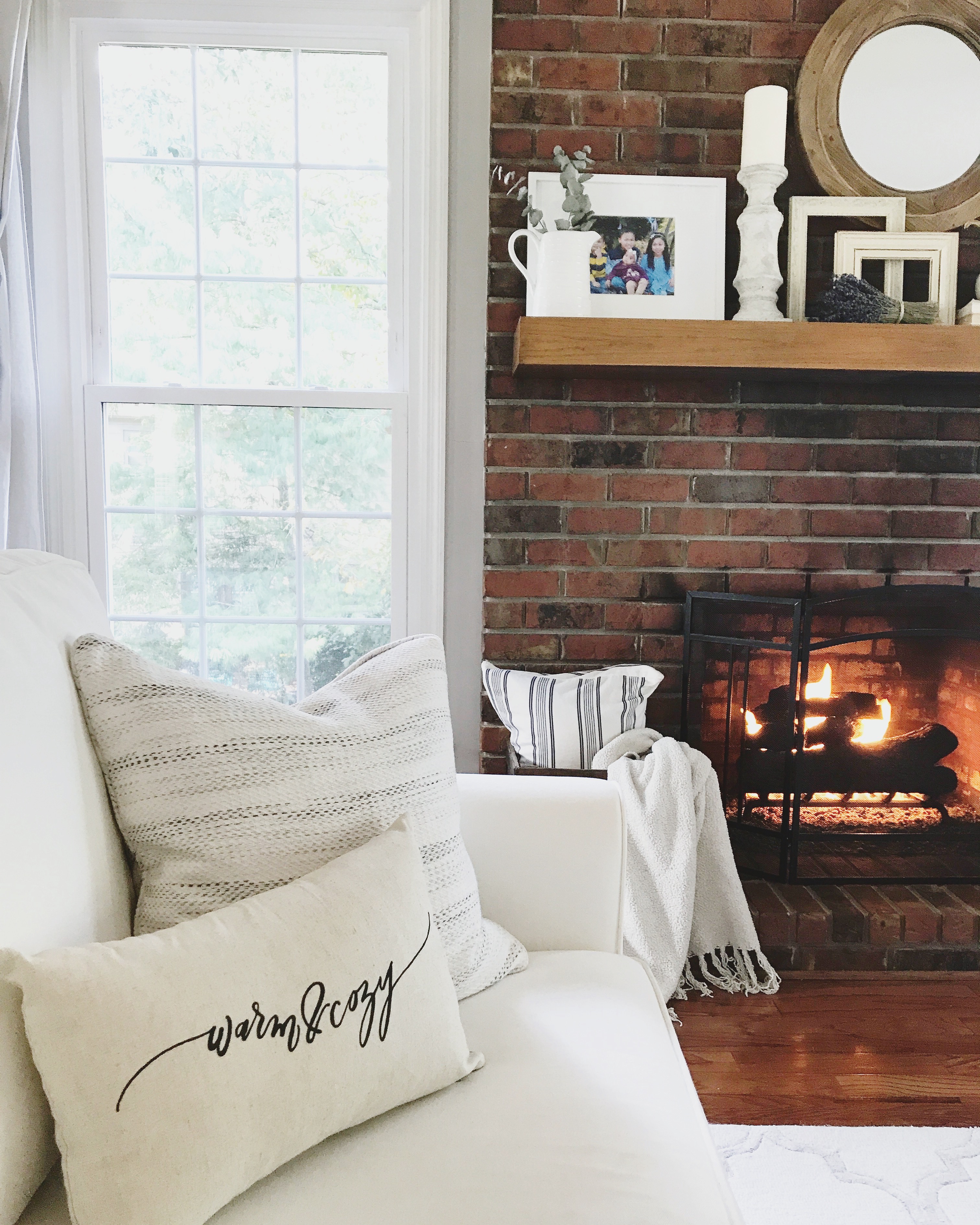 What does your heart rest in? Where are the places you find deep security and comfort? While we live on earth, it is decidedly not our home. Between our flesh and the traps of the enemy sliding into worldliness of one form or another will be our default if we do little to discipline ourselves against the currents of culture. The posture of our hearts can praise our Father for our good gifts, or we can find ourselves in the posture of a toddler clinging to our good gifts in an idolatrous tantrum, unable to entrust them to the one who gave them to us in the first place. I see this tendency in myself most apparent in how I'm tempted to hold on to my husband and children at times. I also see it in regards to just desiring comfort in different areas. Whether it's the desire for a movie after the kids are tucked away or a coffee in late afternoon. All of these things however small or big in our hearts may be good gifts from our Father, but we can make them idols if we seek after them more than we do after our good King.  It is clearly not sin to enjoy the beautiful things the Lord has given us in this life. In fact, it is a gift to be able to enjoy what God graciously gives. It honors when we are happy in His kindness to us. It is not sin to enjoy the material blessings or the miraculous gift of children or anything else our God gives, it is rather a matter of how we delight in them. Do they take the place of worship in our hearts? Do we find our deepest joy and security in them? It is the worship of Jesus that keeps us safe from placing gifts in the position of the Gift Giver.  Today I wanted to think through a couple of areas that tempt us to rest in them rather resting in the only place rest can really be found, in the Gospel of Jesus Christ.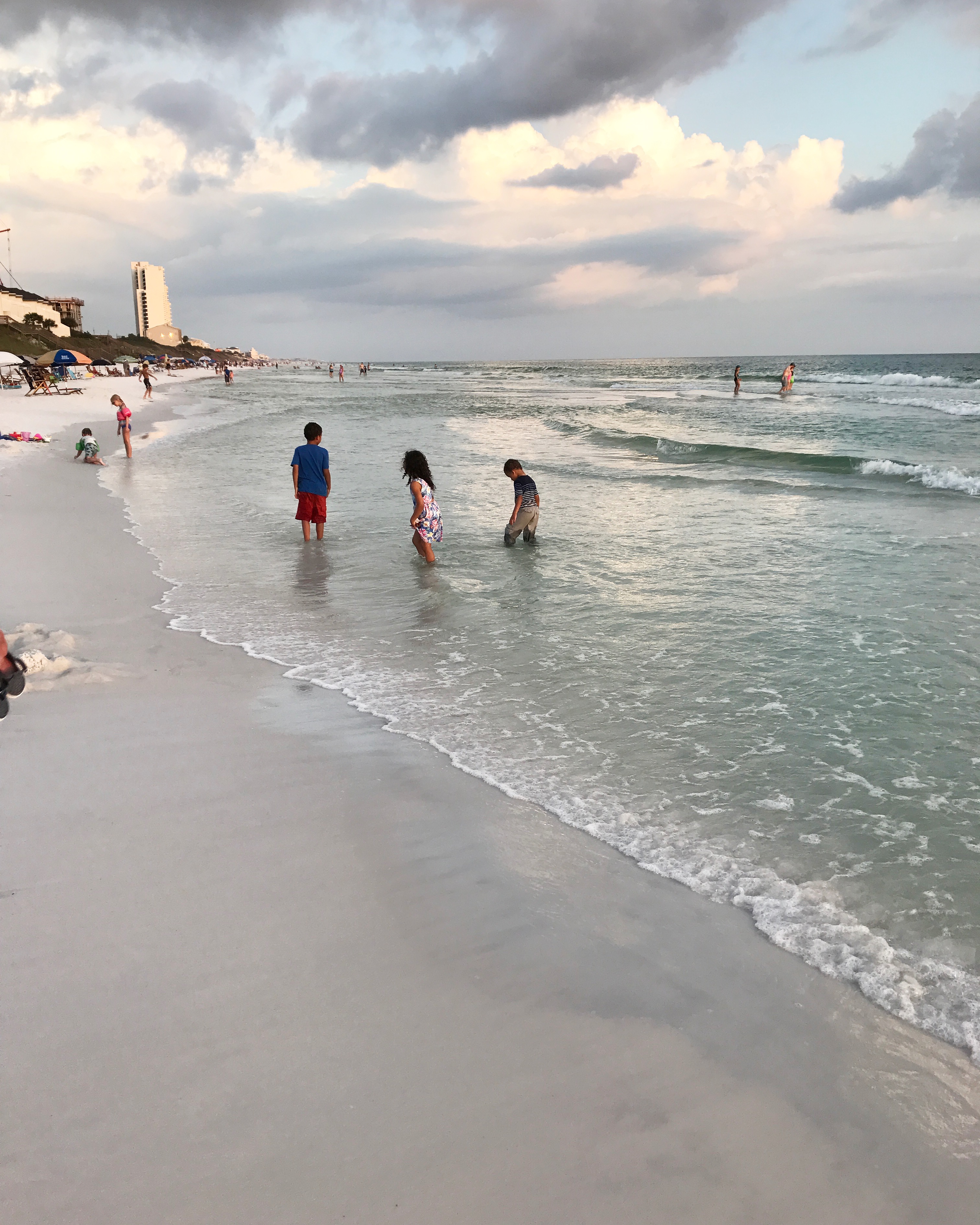 We don't rest in health. There are three thousand documentaries telling us all what we should and should not eat. Some of these contain well-researched, credible, helpful information that we would be wise to take to heart. However, a lot of these sorts of things inspire fear and encourage us to hope in good health. Though we may ask the Father for good health, and we ought to be extraordinarily thankful when we are in it, we do not put our hope in health. We don't trust in working out, eating right, organic living, or essential oils. There is no substitute for the Lord. He is our trust, and if we find our hearts hoping in anything else I pray the realization would startle our hearts awake. We may be extraordinarily thankful for all these graces and use them liberally: essential oils, organic foods, regular exercise, and the like in order to help our bodies and to steward well what the Lord has given to us, but we dare not trust in them.
Do not be wise in your own eyes; Fear the LORD and turn away from evil. It will be healing to your body And refreshment to your bones. Jeremiah 17:7
Do not be wise in your own eyes; Fear the LORD and turn away from evil. It will be healing to your body And refreshment to your bones. Proverbs 3:7-8
We don't rest in prosperity. Though most of you reading would not consider yourselves well to do or wealthy by most measures from a global standpoint we simply are rich. Since the Lord who sees the whole earth sees us as such we would do well to take responsibility for the huge trust He has given us. We should not sit cavalierly by while our neighbors in third world countries starve to death. We should impact this with the resources and creativity we have at our disposal. In terms of the temptation to rest in wealth. We should admit that it is natural to us to do so especially since our culture is set up in a way that would allow this sin to appear normative.
Instruct those who are rich in the present age not to be conceited and not to put their hope in the uncertainty of wealth, but in God, who richly provides all things for us to enjoy. Instruct them to do good, to be rich in good works, and to be generous and ready to share, treasuring up for themselves a firm foundation for the future, so that they may take hold of that which is truly life.            1 Timothy 6:17-19 (emphasis mine)
Understand that even if we are all in sin in regards to how we relate to material blessing and though it may appear that we are all fine here in the West, the Lord will not grant us a pass because we mistook fleshly norms to equate to Kingdom holiness and godly living.  
I am not saying you are in sin because you have nice things or a big house. The Lord has blessed me with these gifts as well. I am saying, however, that just because everyone is choosing a particular lifestyle or life choice does not mean our Father approves. Since we know that the temptation to purse material things over heavenly reward exists so strongly in this culture we would do well to set up some boundaries, some disciplines to fight against it. Knowing that if we do not deliberately fight for contentment this grace will not be ours by happenstance. Materialism is not only a matter of the heart but also of how we practically live in relationship to deeply impoverished neighbors both at home and abroad.
If anyone with earthly possessions sees his brother in need, but withholds his compassion from him, how can the love of God abide in him? Little children, let us love not in word and speech, but in action and truth. 1 John 3:17-18b
We should not pursue riches nor hope in them if we possess them. This one is difficult to talk about and sometimes difficult for Western ears to hear. We dread to think that the pursuit of wealth and large bank accounts can easily lead us to greed which amounts to idolatry (Colossians 3). It is hard for us to say that sometimes we have indulged ourselves and our materialistic whims a bit too much and perhaps we are in  need of repentance in this regard. We may be thankful for the grace of having a place to call home that is often far bigger than we realistically need. We may use such gifts to Kingdom ends which is beautiful, which is probably why the gift was given in the first place. But when we let our hearts trust in our alarm systems, bank accounts, material goods wisdom is far from us for these are not the things that secure us. We should not trust in them though it is easy to do so.
All of the above are good gifts from the Father, but they may steal our affections if we are not mindful. Let us be careful to not to rest in what will never last. Our health and our wealth will one day all come to nothing and on that day may we be rich in the only way that matters, rich toward God. Healthy in the only way that lasts being disciplined for the purpose of godliness. Let's not work to the bone for what perishes. Let's worship the Lord who gives eternal life and rest in that today.