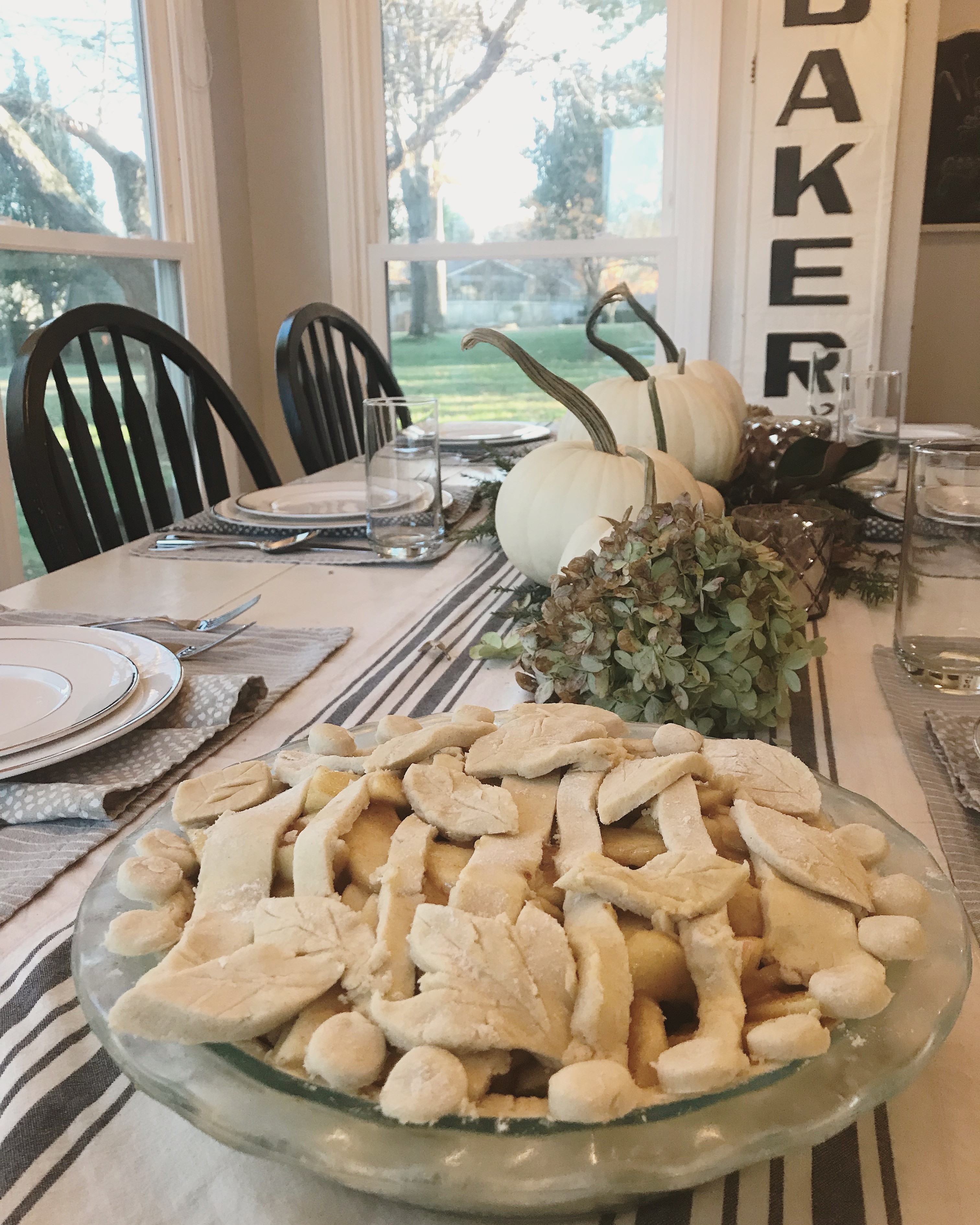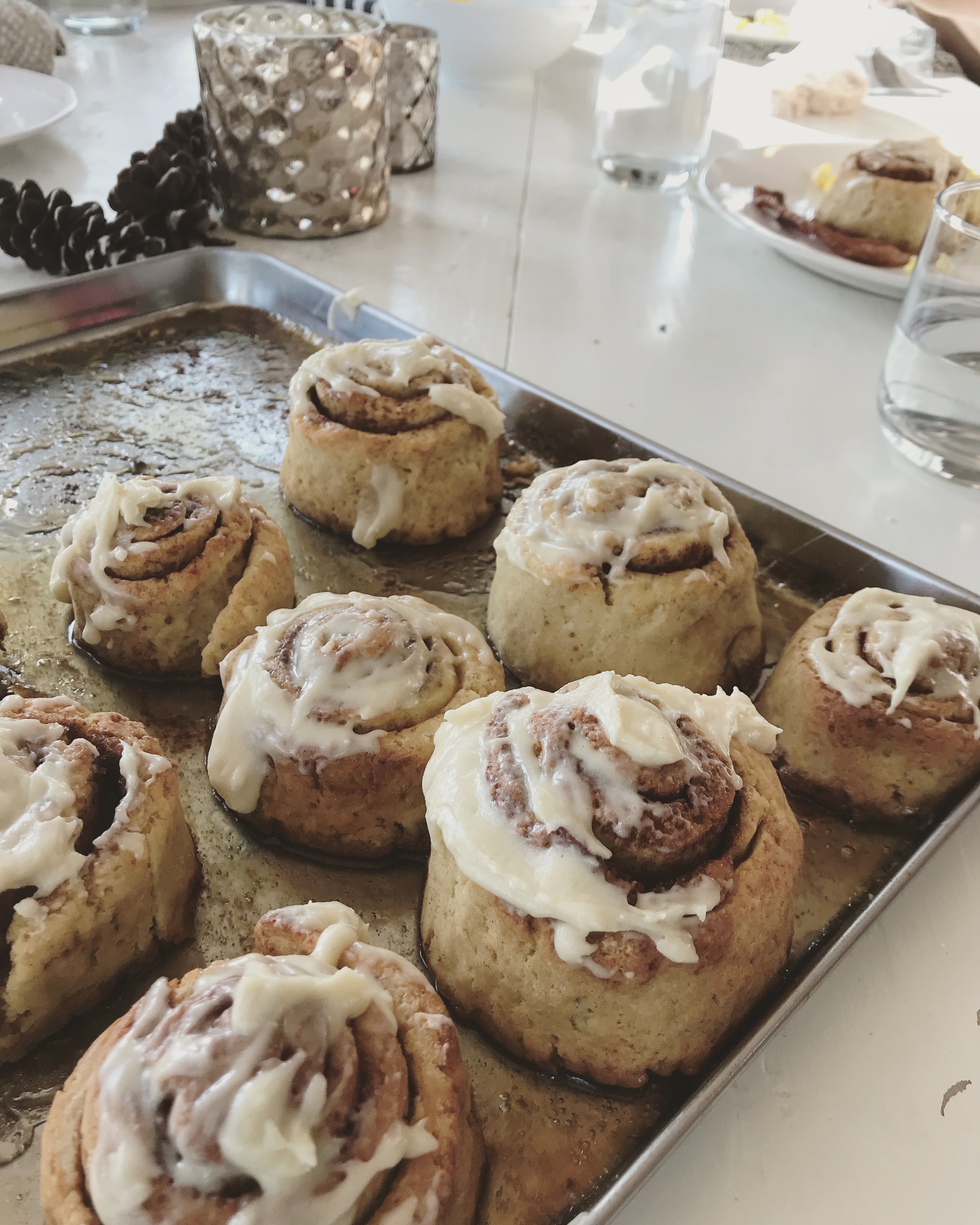 There's just something extraordinarily good about sitting around a hand crafted wood table full of fragrant cinnamon rolls, Farm fresh eggs, hot crisp bacon, aside clear glasses of orange juice with the husband you love and the kids you adore. I love setting a table; it's one of my favorite things. I equally love creating the meal that adorns the table, the beauty, the detail, the attention to taste are intriguing to me. There's also something just as good about gathering around bowls full of granola topped with cold almond milk. Whether it's simple or every detail is thought out I long to sit together with my family.
What I love most about meals is that it offers yet another moment in the day where ideally everyone is gathered. Togetherness is necessary to create family culture. There are undoubtedly seasons in life that have us on the go. This post is not to chastise us for allowing our kids to play a sport or participate in an activity here and there. That said, our culture nearly worships busyness as though having too much to do was something we should exult in, expect, or even seek. In our own family I've found that deliberately slowing down from in various seasons keeps things in check. Freeing more time for cherished togetherness allows for patterns and rhythms to take root. We can keep our family culture on the go; I'll share examples of this later, but it is difficult to live in a perpetual state of busyness and to simultaneously create a culture in the home centered on Christ. We need home to be more than a place we simply refresh our tired bodies. We need home to be the foremost place where our hearts are replenished by daily doses of God's Word, a place where forgiveness is dealt out easily, where our Gospel roots peak above ground reminding us who we are.
So, what do you think? Do you enjoy the times of togetherness with your family? Are they often or few and far between? Do you want more or less togetherness, why?

It is clear from the life of Jesus that our Lord enjoyed meals with his disciples and friends. He knew how to enjoy these gifts from God and He showed us the value of this time together. For one of the last things Jesus did was eat a meal with His disciples.
And when the hour came, he reclined at table, and the apostles with him. And he said to them, "I have earnestly desired to eat this Passover with you before I suffer. For I tell you I will not eat it until it is fulfilled in the kingdom of God." And he took a cup, and when he had given thanks he said, "Take this, and divide it among yourselves. For I tell you that from now on I will not drink of the fruit of the vine until the kingdom of God comes." Luke 22:14-18 (emphasis mine)
While food itself isn't preeminent, it is a gift from God as is the company of brothers and sisters. Meals make memories; they sometimes mark pivotal moments in time. The Passover is the quintessential revelation of this. Our meals do not hold the significance of Passover except during communion in the midst of the congregation, but we would be wrong to think that meals lack value. I cannot tell you how many belly laughs have locked us together as one around the dinner table. All the questions and subsequent answers. All the sharing of who we are, how we are feeling, what we are hoping for spills out easily sitting in the midst of food we all collectively enjoy. I don't want to paint the wrong picture. Our kids are little,  messes abound. There's the labor of teaching table etiquette to a certain degree just so we can all hear each other in turn. There's simple thrown together meals and fancy ones too. There are a few meals out and most meals in. There's no formula, but this.
Gather, eat, talk & enjoy the WORD. After the reading there are questions, rabbit trails, coming back to the point of things, and even more reading of Scripture. We eat food that nourishes the body and taste of a Word that cannot perish that strengthens the depths of our bodies and souls.
We get distracted, bored, refocus, think, ask, pray together over and over again. BUT we keep giving ourselves the choicest food until it's the food we crave. We do not worship this family time, no, this family time leads us to worship. The Lord gave us each other and for incredible purpose. We hope to watch these little souls one by one come to Jesus as the oldest two have already. We don't want them to just be our children; we desire them to be children of God. So we break bread and give thanks for it and then open up a book that will give them a taste of the goodness of God. This is the kind of culture we were created for.
Oh, taste and see that the Lord is good! Blessed is the man who takes refuge in him!

Psalm 34:8